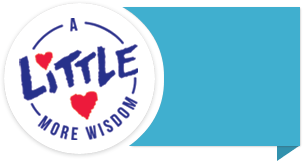 New Parenting Tips and Baby Advice
Written by
on December 20th, 2016
---
From the moment you find out you're expecting, you embark on one of the most exciting journeys in your life – parenthood! And as soon as you announce your pregnancy, you'll find that everyone has plenty of advice for new parents and they're happy to share it. 
I remember hearing more than enough parenting advice during both of my pregnancies.  I think I heard the words "sleep as much as possible" echo in my head after every conversation.  The craziest nuggets of advice always came from total strangers who would notice my pregnant belly and corner me to offer their insight. You'll take some of it to heart and some with a grain of salt, but overall, I think those crazy stories are actually prepping you for motherhood, because sometimes it's just nuts!
Before the baby arrives there are things you can do to better prepare for the big day.  You definitely want to discuss your hospital care with your OBGYN, and if you have health insurance, call the hospital ahead of time to determine potential costs. Most hospitals offer tours of the maternity ward as well as newborn classes for parents and siblings. 
You should also pick out a pediatrician prior to delivery. I asked some of my best girlfriends (and moms) for recommendations, and then called the pediatrician's office to register as a new patient. Believe it or not, some pediatricians do not accept new patients, so it's best to call a few months ahead and take care of paperwork.  
If you've strolled your cute pregnant self into a baby store, you know there is an infinite amount of baby stuff.  There are some essentials that will make life easier during the first three months, but try not to inundate yourself with too much. Newborns don't need much! The most important thing is an infant car seat because you can't leave the hospital without one.
After the big day arrives and you finally get to cuddle with your sweet bundle of joy, make sure you take the time to focus on your wellbeing too. Life gets pretty hectic when you leave the hospital, so make sure you're eating a balanced diet, get the emotional support you need and focus on your physical recovery.  It may sound odd, but taking care of yourself and a newborn is harder than you think. You have to make yourself a priority too.
If friends or family members offer to drop off meals or entertain your baby, so you can get some sleep, always say YES. Accepting help is part of the motherhood journey. In a few weeks you'll be changing diapers like it's an Olympic event, but for the first few weeks, it's okay to hang your superwoman cape in the closet.