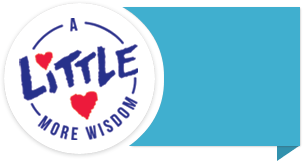 Creative Quarantine Activities for Toddlers Shared by Parents on Social Media
Written by on April 30th, 2020
---
The coronavirus (COVID-19) pandemic has flipped our world upside down! We are staying home and flattening the curve, but we are also facing challenges we never have before. Parents and kids are really starting to feel the pressure of staying at home.
Daily activities—like going to local zoos, aquariums, libraries and parks—not only get out that toddler energy, but it allowed our little ones to discover the world around them. They asked questions, used their hands and minds to discover, and their tiny world expanded with the new adventures we led them on. Now, we're left entertaining and educating our toddlers every day from home. That can be tough! So we scoured through social media to see what creative ideas parents are using to power through this challenging lifestyle change.
We found so many ways to educate and entertain toddlers! Here are 5 of our favorite at-home toddler activities:

Story Time from Space
The Global Space Education Foundation partnered with several organizations, including NASA, to create a free story time series for children. The stories are fun and educational while revolving all around space and space exploration. The stories spark the adventurer in your child while they learn about planets, stars, and solar systems. Your toddler also gets to watch the astronaut float in space and catch glimpses of Earth behind the reader, which is fun for toddlers and parents.
Virtual Animal Experiences
Toddlers always seem to be fascinated with animals—it's no wonder zoos and aquariums are usually so crowded. Staying at home doesn't mean your child has to miss out on seeing different animals. The San Diego Zoo and the Georgia Aquarium both offer free webcam views of their exhibits, where your kids can watch the animals interacting and see them up close. They can also learn about the animals' natural habitat, what they eat, and how they spend their days.


Ocean Learning and Exploring
The National Ocean Service (NOAA) has a list of activities to keep your kids entertained for days! From coloring books to structured learning, your child has multiple ways to learn about the ocean and the creatures that live there.
PBS has put together several ocean resources for your toddler to explore, too. There is a fun game called PBS Kids Splash and Bubbles where your child plays a ball game with the fish, while learning fun ocean facts. They also have a list of several aquariums offering live webcams for your child to explore.


Arts and Crafts
What kid doesn't love getting their hands messy in some fun arts and crafts? You're in luck, you don't have to come up with ideas by yourself! Parents.com has several arts and crafts projects for kids of all ages. Most focus on education that is age appropriate, but to your child, it just feels like play! For your one-year-old, try these 6 crafts, while your two-year-old can explore these art projects.
You can even teach babies and keep them entertained through sensory play. Find plenty of sensory activities you can do from home at pathways.org. They have put together a long list of ideas grouped by age, from 0-18 months.
Exploring Kids Emotions
The new restrictions in place can cause some difficult-to-explain feelings in your toddler that show up in all sorts of ways. Take heart knowing you're not alone. You can use SesameStreet.org to help your toddlers use playtime to learn to understand and express emotions in a healthy way.
As a parent, we want to be able to answer the tough questions our kids ask. Huffpost.com has articles on how parents can help their child with anxiety, loneliness, and emotional well-being during the pandemic.
Another tool to help children of almost any age manage the emotions and stress they are feeling is meditation. You're probably thinking getting a toddler to meditate sounds near impossible! But Insight Time has several guided meditation videos geared especially toward young children. The meditations are short and teach your child how to calm their mind, while providing positive affirmations.
With so many activities to do at home, you take some of the weight off your own shoulders and use these activities other parents have suggested to help your kids keep learning and growing during this challenging new time.