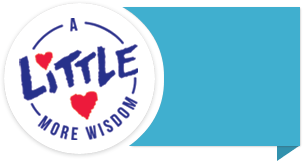 Baby Essentials – Essentials for 1st 3 Months
Written by
on September 27th, 2016
---
The initial foray into motherhood was by far the most exciting experience in my life.  I felt like the first few months of my pregnancy moved at a glacial pace, then suddenly time was flying by way too fast. Before I knew it, my due date was 6 weeks away and my nesting instincts were in overdrive. I asked every mom I knew for baby advice and what essentials I would need for the first few months of life with a newborn. Before I knew it, our stylish hipster home started to look more like an aisle in a Baby Department store.
If you're wondering about new baby essentials for the first three months of parenthood, here's a list of things you and your baby need.
Hospital Bag Essentials
While most hospitals will supply you with necessities, it's nice to have your own things with you post-delivery. Packing things like a toothbrush, toothpaste, mouthwash, a brush, a hairdryer, lotion and other necessities is easy. If you don't want to wear a hospital gown, you can bring your own gown, robe and slippers. Just remember, you will be nursing, so this is when nursing gowns are a great option. You'll also need a nursing bra and extra pads, as well as an outfit to wear when you go home. If you want your baby to wear something special for her first trip home, a baby gown or onesie is easier than a two-piece outfit.
Infant Car Seat
An infant car seat is a must and if it's your first time installing one, do it a week or two in advance of the due date.  You will not be able to leave the hospital without one, so it's imperative that you're prepared and that it's installed properly.  Once you get the hang of it, installing an infant car seat is easy, but the first time can be tricky. You can drive to your local fire station and they will inspect it to make sure it is installed correctly. You should also practice using a 5-point harness system if you haven't used one before.
Nursery Essentials
Whether your nursery is perfectly decorated weeks in advance of your baby's arrival or you haven't even tackled it yet, there are a few things you'll need. Stock up on newborn diapers, diaper cream and wipes. Newborns tend to hate cold wipes, so a wipe warmer can be helpful. You'll need things like burp cloths, baby blankets and newborn outfits because babies are surprisingly messy and often need a change of clothes multiple times per day. It's also nice to have a rocker or a glider in the nursery, so you can feed and rock your baby comfortably.
Baby Gear
When it comes to baby gear, there are a few essentials that you must have like an infant car seat and a safe place for baby to sleep. Some parents prefer to sleep newborns in a portable Moses basket or basinet, while others use the baby crib exclusively. Either way, make sure you follow infant safety sleep guidelines. There are other items you might want for your baby like a baby swing and a stroller. If you're not ready to purchase a full-blown stroller, you may want a frame stroller. These handy frames easily accommodate an infant car seat, which makes activities much easier with a newborn.
There are tons of baby products that will make motherhood much easier, but you certainly don't have to have them all when you step out of the hospital.  
Think you know everything about your new bundle of joy? Check out this article featuring a few surprising things you might not know about newborns.