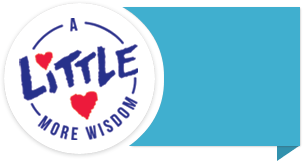 What's in Your Diaper Bag?
Written by
on May 3rd, 2016
---
After I became a mom, my diaper bag was like my new best friend. I took it with me everywhere I went. It got me out of more than a few awkward situations. It was dependable, reliable and I was always grateful for its companionship.
Diaper bags come in a huge array of styles, colors, sizes and brands, so there's lots to choose from. They may look different on the exterior, but on the inside they all have lots of handy pockets to help keep you organized and prepared for almost anything on-the-go with baby in tow.
A few key things to consider when shopping for a diaper bag is to make sure you can carry it comfortably. They tend to get pretty heavy. If it has a large padded strap or a short strap so you can attach it to your stroller, that's a bonus. Consider a fabric that is waterproof or one you can wipe down easily, because they tend to get dirty and germy. Another nice feature is a key fob. Most bags have one built-in, because nothing is worse than losing your keys with an infant in your arms.
Let's say you've found the perfect diaper bag. Now what? Well, it's time to pack that shiny new bag with all of the baby care essentials you'll need.
Diapers – Yes, it's rather obvious, but you need to pack more diapers than you think to be prepared. Rule of thumb says one diaper for every two hours you'll be out. Make sure you to check your bag and restock often.
Wipes – There are lots of wipes that come in handy soft packs, so they are easy to travel with. I always kept a spare stash of wipes in my car too.
Diaper Cream – Definitely pack a travel or full size tube of diaper cream.
Change of clothes – Pack an extra onsie or two just in case your baby has an accident and needs a quick wardrobe change.
Portable changing pad – Many diaper bags come with a waterproof travel-size changing pad in case you encounter an icky public changing table or you get stuck somewhere that doesn't have one.
Burp cloths – You should pack quite a few of these and make sure you restock with fresh ones after your journey.
Bottles & formula – If you aren't breastfeeding, make sure you have a bottle ready to go and backup formula. The easiest way to do this is by using travel packets of formula or pre-measuring it before you go. Then you can just add water. That being said, make sure you have a water bottle in your bag too!
Little Remedies New Baby Essentials Kit – This is a must-have for your diaper bag because it contains Infant Fever/Pain Reliever, Honey Cough Syrup, Saline Drops, Gripe Water, Gas Relief Drops and a Nasal Aspirator. You never know when you might need these products, so it's great to have them just in case. Moms agree, better safe than sorry!
Extra shirt for mom or dad – I got in the habit of packing an extra shirt for myself (and my hubby) because a well-timed, well-aimed spit-up or poopy diaper incident could easily derail our outings. I usually packed black or white shirts, in hopes that they would match most outfits.
What else goes in the diaper bag? We asked moms and dads what other essentials they don't leave home without and here's what they had to say!
• Suncreen
• Chapstick
• Snacks for baby & mommy
• Books
• Teething tablets
• Baby blanket
• Anti-bacterial hand wipes
• Travel size Kleenex
• Plastic baggies for dirty diapers
• Band-Aids
• Extra socks
• Extra cash
• Thermometer
• Nail clippers
• Nursing pads
Are we missing anything? Let us know what you pack in your diaper bag on our Facebook page!