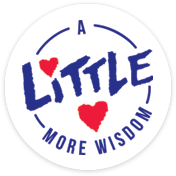 A Little More Wisdom
The most common baby mementos cherished by moms are hospital bands and the dried up remains of the umbilical cord. 
Crafty Keepsakes: 7 Ways to Up-cycle Baby Clothes
Written by
on September 17th, 2018
---
Life with baby is all about special moments and memories that will last a lifetime. Even if you're one of those moms who swears you won't hang on to tiny onesies and well-loved blankies, chances are you will. While many of the baby clothes you accumulate won't stay with you forever, a few will find their way into to your heart.
It's funny how keepsakes become what they are. One keepsake I'll never part with is the "lovey" my oldest son had as a baby. It was a plush tiger attached to a little blanket that I randomly bought for him at the grocery store. It unexpectedly became his new best friend! For years, he would not and could not fall asleep without it. As it got dragged around, tattered and worn out, I'd gently wash it and mend it. After all, it was part of the family.
One lovey. Check!
My younger son had zero interest in the blankets and stuffed animals that were gifted to him as a baby. He liked all of his toys, but he wasn't emotionally attached to any of them. As it turns out, he's attached to his clothes. The first jersey he wore playing t-ball, the first tee he got at a Nascar race, his class shirt from kindergarten — he's like a mini hoarder.
Bins full of must-keep shirts. Check!
As your baby grows, your clothing keepsake collection will grow too. Instead of packing up these meaningful mementos and storing them away, why not put them to good use?
Today we're sharing 7 crafty ways you can keep your baby's keepsakes.
And best of all, you don't have to be an expert seamstress to bring some of these creative ideas to life.
Up-cycling fabric made fun
If you have baby blankets, onesies, clothing or anything made out of fabric you, how about upcycling it into something useful?
Memory Bears
Stuffed teddy bears made from your fabric. It's easy to find patterns online.
Quilts
A patchwork quilt is not only something that can be enjoyed for generations, but also it's a great way to preserve lots of different fabrics. Make one for your child and one for yourself!
Decorative Ornaments
Fabric ornaments that can be hung and enjoyed all year long as part of your home décor. Think fun patterns like little Easter eggs or alphabet letters!
Memory Pillows
A simple square pattern can easily be sewn and stuffed to feature your baby's favorite clothing items or blankets.
Christmas Stocking
The perfect personalized keepsake that can be enjoyed and passed down for generations and it's an easy pattern to sew too.
T-shirt Scarf
A fun way to showcase those bright, wild and funny old tees!
Framed Artwork
If it's near and dear to you, cut out swatches and neatly frame it. Maybe baby's first blanket is stained, but you still want to keep it.  This is a great option to preserve slightly soiled, but still very special clothing or fabric items.
We love hearing crafty ideas from our Little Remedies® mamas! Got a DIY baby keepsake idea to share with us? Let us know in the comments section on our Facebook page.