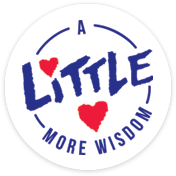 A Little More Wisdom
Did you know? Beyonce's pregnancy announcement is currently the most popular Instagram post ever, with 11.1 million likes.
Little Remedies® Offers Big Rewards with Little Perks
Written by
on January 29th, 2018
---
No matter how busy #momlife gets, chances are you still find time to pop onto Instagram® to share a pic and perhaps indulge in a few cute puppy videos.  Or maybe you prefer to retweet an inspirational quote of the day on Twitter® like "becoming a mother makes you realize you can do almost anything one-handed."
Little Remedies® applauds your socially savvy lifestyle and created the Little Perks rewards program to fit perfectly into your day. Now you can share photos, watch videos and tweet your way to winning prizes from Little Remedies®.
Getting started
Little Perks works seamlessly with your favorite social media networks. Here's how to get started:
Step #1 - Visit the Little Perks page on the Little Remedies website
Step #2 – Connect using your social media accounts
Step #3 – Check your email and participate in challenges on your dashboard
Every time you participate, you increase your chances of winning prizes like a Little Remedies® New Baby Essentials Kit and more.
How it works
Unlike other rewards programs that take a lifetime to rack up points, you can start earning serious points quickly with the Little Perks program. It's as easy as telling a friend, following our social pages and liking our posts—the things you're already doing anyway! Now you get reward points for doing it. (Yaaas, mama!)
How to earn points
Membership
Sign up for Little Remedies®
Ask your friends to join! If they accept, you will earn 100 points for each recruit
Subscribe and Follow
Subscribe to Little Remedies® on YouTube
Follow Little Remedies® on Instagram
Follow Little Remedies® on Twitter
Add a network
 Social Media Engagement and Sharing
For each Tumblr "reblog" your post receives (limit 20 per post)
Like an Instagram Story on the Social Feed
Retweet a Twitter Story on the Social Feed
Each comment on your Instagram picture (limit 20 per post)
Each Instagram "like" (limit 20 per post)
Each time your tweet is liked (limit 20 per post)
Each time your tweet is retweeted (limit 20 per post)
Each time you tweet content from your email
Each time you mention one of our key phrases on Twitter and Tumblr (Limit one per day per social network)
Retweet a Little Remedies® tweet
Earn points for each person that visits content from your shared link (limit 20 per post)
Earn points for opening an email from Little Remedies® (limit once per email)
Visiting the Little Remedies® website and logging in
See, we told you it was easy! While you're visiting us online don't forget to check out the Little Remedies® Blog. It's chock-full of helpful baby care tips and advice for every mama—from new mom to super mom. Check out the Little Perks page for additional details and FAQs.