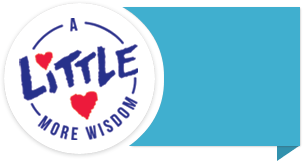 Tips for Traveling with Baby for Spring Break
Written by
on March 14th, 2017
---
Springtime is on its way, bringing sunnier skies, warmer weather, and outdoor activities galore! Are you shaking off the winter chills and getting ready for new adventures with your baby like a spring break vacation? If so, traveling with your baby is easier than ever before. It just takes some extra planning to make sure you have all of your ducks in a row.
Ski Tripping with Baby
Lots of families go skiing during spring break, and although your little one is too small to shred the slopes, she will definitely enjoy a trip to the mountains.
Ski Trip Tips:
• Changes in altitude can cause your baby discomfort. If you're flying with baby or driving to the mountains, her ears may pop or hurt. Giving her a pacifier or a bottle for her to suck on can ease discomfort.

• Hydration is a must in the mountains, so make sure she's drinking plenty of fluids during the trip. You can increase her breastfeeding or formula feedings and give her frequent sips of water too.

• Make sure your baby's sensitive skin is covered and use plenty of sunscreen. Even if temps are cooler, exposure to the sun at higher altitudes can still cause sunburn. Bundling up your baby for winter is most effective if you focus on layering. That way you'll be prepared when it's chilly in the mornings and evening but warm during the day. Check out 12 awesome tips for dressing baby in cold weather.
Beach Trip with Baby
If you're headed to sandy beaches with poolside fun for spring break, then your beach baby is in for a treat!
Beach Trip Tips:
• Make sure to pack a warmer outfit for baby just in case. While many beach destinations are certainly warmer by springtime, you can still experience chilly temperatures.

• Sunscreen is always a must for baby, but don't forget about a sun hat and sunglasses too. Plus, you can find some outfits designed with protective yet breathable fabric so your baby is safe from harmful rays while still staying cool.

• If you'll be spending time on the beach, think about packing a big blanket or play mat and an umbrella, so baby will be comfy. Do you remember those inflatable pools you used to have as a kid? A nifty idea is using one on the beach (without water in it) as a  portable, beach-friendly playpen.

• Pack lots of extra diapers and wipes. If you're spending time on the beach or in the water, your baby will go through a lot of diapers. Swim diapers are the best option, but they get soggy fast. Be prepared to keep changing that diaper and have regular diapers nearby when baby is ready for a dry bottom.