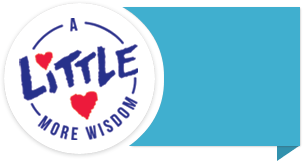 12 Things to Know About Bundling Up Baby this Winter
Written by
on February 1st, 2016
---
The air is cold and crisp. The leaves have fallen and the days have grown shorter. Perhaps a few stray flurries are gently falling to the ground as the sun peeks out from behind the clouds. 
You're dressed and ready to tackle this winter day and as you bundle up your baby, you begin to wonder, "Wait, is this too many layers or not enough? Is she too hot? Is she too cold? HELP!"
Bundling up your baby for winter doesn't have to be overwhelming. In fact, there are rules of thumb to consider that can help you determine necessary protection and optional layers. Of course, variables do come into play like the temperature, the wind-chill, the activity and the length of time your baby will be in the elements. Let's take a look!
An interesting rule of thumb provided by the Canadian Pediatric Society – and you know they know winter! - is your baby should always wear one more layer than you're wearing until they're 12-months-old. Let's say you're going out in a sweater and a coat. That means your baby needs an additional layer under her sweater. If your wear three layers, your baby should wear four. 
The thought process is if you're cold, your baby is colder. Infants and babies lose heat quicker and have a harder time than adults regaining it. Toddlers generate more body heat in the cold by running and playing – they typically don't stand still for long! 
Rules for Bundling Up Baby:
1. A thermal cap is best for newborns and babies, because they lose 50% of their heat from their heads. You can also layer a hat over the cap.
2. A hat that covers the ears is important in cold weather because ears can be prone to frostbite.
3. Mittens keep little hands warmer than gloves because a baby or child can bunch fingers together to generate more warmth.
4. Hands should always be protected, so if your baby doesn't like mittens, use socks instead because she can't shake them off.
5. Waterproof boots are important if your baby will be in wet weather.
6. Feel your baby's hands or feet to measure their warmth, especially if your baby isn't old enough to talk and tell you she's warm enough.
7. Boots should be big enough for toes to wiggle, even in an extra pair of socks.
8. Scarves are not recommended for babies or toddlers because they pose a strangulation risk.
9. Snowsuits and mittens should not have drawstrings either, use Velcro or snap closures.
10. Your baby can overheat sitting in a hot car, especially on a sunny day, so remove her outer layers like her coat and hat before putting her in the car seat.
11. Newborns and babies can get sunburn in the winter sun, so make sure their faces are covered and use sunscreen.
12. The biggest culprit in cold weather is wetness. If your baby gets her layers wet in cold weather, she needs to get out of them and into dry, warm clothes immediately.
The good news is from Alaska to Sweden to Ohio to Colorado, winter weather does not mean you have to stay indoors all day! With the proper layering and the right gear, you and your baby can enjoy the fresh air together. When in doubt, use your best judgment. Remember, if it's too cold for you, it's too cold for her!
Are you ready to exercise with your little tot? We've got tips and real-life advice about the beauty & benefits of exercising together.