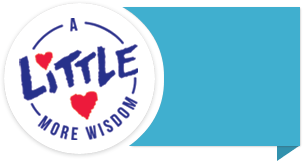 Newborn Essentials for Mealtime
Written by
on February 26th, 2017
---
Mealtime essentials for a newborn can be easy, especially if you breastfeed. You just need yourself and a hungry baby. Check! Check! And thank goodness for that.
As a new mom recovering from a c-section with a tiny baby fresh out of the NICU, I was overwhelmed with all things motherhood.  My brain was in a constant state of disarray. "Is this how it works?" "Am I doing anything right?" Feedings made me feel like it was all going to be okay.
That being said, breastfeeding doesn't always start off easy. I struggled with issues like breasts that were way too full and then not full enough, and latching issues that caused sore nipples. I remember sitting in the nursery and literally crying when my son latched on because it was so painful. But I stayed strong and stayed with it, and I'm so thankful for that. 
Breakfast Essentials
If you didn't talk about nipples very often before you had a baby, that's about to change. Healthy happy nipples and breastfeeding are a must. Products like nipple balms or ointments can be a must to ease soreness, irritation and chapped skin. Nursing bras, breast pads and a nursing pillow can also make breastfeeding easier. I always had burp cloths nearby for spit-up accidents. 
Formula Essentials
If you use formula, you probably need six bottles so you always have clean ones while the dirty bottles are sitting in the sink. When it comes to the type of bottle, that's your personal preference. There are a few that seem to work better at eliminating gas bubbles like Dr. Brown's, which feature a special venting system to pace the flow of formula and mimic how a baby naturally breastfeeds. No matter what kind of bottles you use, you always need to sterilize them thoroughly. 
Little Remedies Gas Relief Drops
Whether you're breastfeeding or bottle-feeding, your baby can easily get gassy. Their little systems are still developing, so gas bubbles can cause discomfort. Plus, tummy troubles during feedings can end feeding time before they get enough to eat.  If your baby is happily feeding and suddenly unlatches and lets out a high-pitched cry or starts wriggling or curling up her legs, chances are she has a gas bubble. My son struggled with tummy woes and our pediatrician recommended gas drops. They helped a lot!
You can find lots of other items designed for newborn feedings like nursing necklaces that are designed to keep your "chewy" baby occupied while you switch breasts and ergonomically designed pillows to make feeding more comfy. Plus, if you start pumping, you will need to find a breast pump that's best suited for your needs.
Enjoy feedings as much as possible, because the simplicity of them is precious!
Is there a must-have item you have with you for all of your newborn feedings? Let us know in the comments on Facebook!