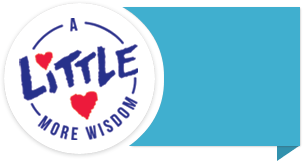 National Bath Safety Month: Safe Bathing for Baby
Written by
on January 2nd, 2017
---
January is National Bath Safety Month, and was established to help spread awareness about possible risks associated with bath time. While baths can be relaxing and fun for your little one, there are plenty of hazards in the bathroom which can make it one of the most dangerous rooms in your house. That's why it's important to stay alert and keep baby safe during bath time.
If you have a newborn, you don't need to dive into bath time scenarios right away. Newborns aren't actually dirty–minus the diaper area–so wiping them off with a warm washcloth will do. Once the umbilical cord stump falls off and heals completely, you can bathe your baby in an infant tub.
Think of an infant tub or infant bath as a bathtub that hugs your baby. These tubs are designed to support your baby's head and body safely, while still giving her the feeling of being in a bath environment. The material in these tubs prevents slips and potentially dangerous situations.
As your baby grows and can sit up on her own, you can put her in the big tub. This is when products like a bath ring or bath seat come in handy.  Think of these items like a high chair for bath time. They usually attach to the bottom of the bathtub with large suction cups to keep the chair steady and provide a circle of support around your baby's body while she's sitting in the bath.  This keeps her in an upright position and helps avoid slips and falls. However, a wet soapy baby is very slippery, so you must always keep a hand (and an eye!) on her, even if she's in a bath seat.
There are lots of safety tips to remember when your baby takes a bath, even if you're using safety devices:
Always check the water temperature!
• The water should be just above 100˚F. If you put your elbow in it, the water should feel warm. Swirl the water with your hand to prevent hot spots.
Always keep one hand on your baby at all times. 
• It's not easy to figure out soaping and rinsing and drying off with one hand at first, but you'll get the hang of it.
Keep bath time items like shampoo, washcloths, towels, lotions and diapers close by. 
• It's easiest if you prep the bathroom beforehand to make sure everything is within reach.
Take care putting baby in and taking her out of the bath. 
• Bathroom surfaces are notoriously slippery. And a wiggly, soapy baby adds to the challenge of slipperiness. Move her carefully and keep an eye out for yourself too.
• As soon as the bath is over, drain the water from the tub immediately.
Want more bath time safety tips? Check out Splish Splash Safely: 6 Bath Time Tips for Babies.