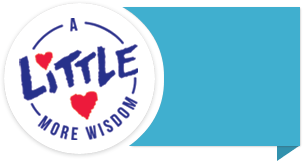 Making Baby Food at Home: Safety Tips You Should Know
Written by
on May 17th, 2016
---
Paving the path for a life of nutrition can start at home in your own kitchen with a food processor. If you're interested in making homemade baby food your hungry little tot, you're not alone. Today lots of moms and dads are preparing their own baby food at home, which is wonderful. But before you grab your apron and potato masher, there are some important things to consider.
Just like in every other situation with your baby, safety comes first. If your store breast milk, you already know there are rules you follow for safe storage. When you make baby food, similar rules apply. That's why you need to be knowledgeable about proper preparation and storage.
• As always, wash and rinse your hands and equipment prior to use. 
• Don't just rinse off fruits and veggies before your prepare them, scrub them to make sure they are clean, even if you will be peeling them. 
• The best way to preserve all of the yummy nutrients is to bake, steam or roast the foods you're going to prepare.
• Store your baby food in the refrigerator or freezer in airtight containers. Unlike pre-packaged baby food you buy at the grocery store, homemade baby food can't be stored in the pantry. 
• The rule of thumb is pureed homemade baby food can be stored up to 48 hours in the refrigerator. Many food safety authorities say that 72 hours is fine too. This time limit decreases the likelihood of bacteria growth in the puree. Plus, it keeps that icky "taste of the fridge" out of your tasty meals. 
• Harmful bacteria can grow quickly if foods aren't properly cooled. Refrigerate or freeze perishable foods within two hours of preparing them.
• You should not freeze meat purees from meats that have been frozen when raw, thawed, cooked and then frozen and then, thawed again.
• Freeze ground meat, poultry, fish and shellfish if you don't expect to eat it within two days, and freeze other beef, veal, lamb or pork within three to five days. 
• It's best to transfer hot food you have cooked to the fridge and then to package for freezer storage within 2-3 hours after it has cooled off. Again, you may safely leave prepared foods in the fridge for up to 48 hours (72 hours max) before you freeze it.
More Food for Thought
• Don't Double Dip - If you do make small batches of baby food and store in the refrigerator, please remember you shouldn't feed your baby from that container and then re-store it. That's because saliva may contaminate the food and bacteria can grow. I know it means more dirty dishes, but you should always put the portion you serve in a different bowl.
• No Need for Sugar or Salt – Salt and sugar are never needed when making baby food, so it's best to just leave them out of the mix. Literally! 
• Frozen Food is Fine – Contrary to myth, freezing foods (fruits and vegetables in particular) does NOT deplete 100% of that food's vitamins and minerals.
• Afraid of Freezer Burn – During your first few attempts at freezing baby food, you may think it has freezer burn because you'll see ice crystals from on it. That's actually just excess liquid. Freezer burn is when you see leathery looking grayish brown spots. Ice crystals are A-Okay!