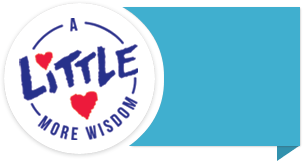 Getting a Healthy Kick with Kale
Written by
on January 18th, 2016
---
If we had to pick a food celebrity for 2015, I would say Kale is champ. As you've probably noticed, it's now front-and-center in the veggie aisle alongside its famous relative, spinach.
Why is kale such a super food? How do you incorporate it into your diet and your baby's diet? Let's take a look!
Benefits of Kale
Before we dish about recipes, let's explore why kale, a descendant of wild cabbage, is a superfood. Raw kale is a low-calorie, protein-rich vegetable with plenty of fiber (helps you maintain your blood sugar and makes you feel full). It naturally contains antioxidants and anti-inflammatory agents that help with digestive and cardiovascular support.
1 Cup of Cooked Kale
• 36 calories
• 1180% Vitamin K
• 98% Vitamin A
• 71% Vitamin C
• 27% Manganese
• 22% Copper
• 11% Vitamin B6
• 10% Fiber
• 9% Calcium
How Much is Enough?
If you want to start reaping the healthy benefits from kale, you can add 1-1.5 cups of kale to your menu 2-3 times per week. If you want to kick it up a notch, enjoy kale 4-5 times per week and bump your portion up to 2 cups.
Grab Your Steamer
Preparing kale is simple and if you steam it, you can maximize its nutrients, as well as the flavor. If you cut the leaves into ½" slices and the stems into ¼" lengths, you can steam it more evenly in only 5 minutes. Remember, it may look like a huge portion going into the steamer, but once the cooking process begins it shrinks pretty fast. Always remember to rinse it off before you cook it!
Baby Kale
Once your baby is eating baby food (around 6 months), you will see kale is a key ingredient in pre-packaged baby food. For moms who like to make their own meals for baby, many say the combination of potato, pea and kale puree is their baby's favorite treat. Other popular kale combinations for baby include kale, blueberry and apple and kale and pear puree. In addition to all of the benefits of kale for adults, kale is great for babies because it contains good fiber to keep baby regular.
If your baby gets gassy after eating veggies, that's a great reason to have Little Remedies Gas Relief Drops nearby. These drops provide quick relief from gas symptoms and alleviate tummy discomfort, so baby can still enjoy healthy foods with ease.
Remember, your baby may not appreciate the flavor of kale right away. And that's totally normal. Just like you do with other foods, reintroduce it over time and see what happens.
Have a favorite kale recipe to share? Let us know in the comments section!