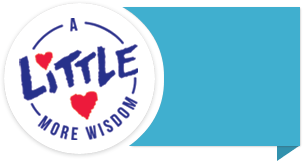 Baby Gift Ideas for Parents (That They'll Actually Use!)
Written by
on July 21st, 2015
---
I remember my first trip to a baby store when I was about six months pregnant with my son. My mom wanted it to a special bonding trip for the two of us, so we went together. The automatic, sliding, glass doors parted ways and as I stepped into the store and looked up at the towering aisles packed with what seemed like millions of baby products, I literally started crying. Yes, literally.
I was envisioning a magical wonderland of fluffy pink blankets and adorable outfits and a couple of cool strollers. Boy, was I wrong! Instead of a couple, there were hundreds of everything. My pregnant mom-brain was spinning and I felt completely overwhelmed. We strolled through the store at a glacial pace as I tried to comprehend the sheer amount of stuff. Do I really need all of this?
Like most new parents, we ended up with a lot of things we didn't really need and few things we couldn't live without. Today when I shop for gifts for new moms, I skip the stark white onesie with the pink tutu skirt and go straight for the essentials.
Swaddle Blankets
Most parents find that one perfect swaddle blanket brand that they can't live without. But for the most part, blankets made especially for swaddling are all great to have on hand. They are longer and wider than the standard baby blanket and some of them are made with fabric that has stretch to it. They are also lightweight which is great for swaddles, so your baby doesn't get too hot.
Wondering how to do the perfect swaddle? We've got step-by-step tips!
Baby Wash and Shampoo
I think it's nice to have a extra baby wash, so I always give those as a gift for new parents. There are so many varieties to choose from that it's easy to pick one any mom would love. The organic brands are no longer the most expensive, so that's a nice gift at an affordable price point. As long as it's tear-free, which most baby washes/shampoos are, you can't go wrong.
Little Remedies New Baby Essentials Kit (from Walmart!)
This is a terrific gift for every parent. No matter how much you wash your hands or how much you try to shield your baby from germs, eventually she'll get a stuffy nose or have a tummy ache or run a fever. When she does, this Little Remedies kit is exactly what every parent needs to quickly soothe and calm symptoms. The kit includes: Infant Fever/Pain Reliever, Soothing Syrup, Saline Drops, Gripe Water, Gas Relief Drops and a Nasal Aspirator.
Diapers
I know it seems like a lame gift, but let's face it, diapers add up! Unless you're buying for parents who use cloth diapers, buying them a pack of disposable diapers, perhaps a size bigger than the newborn size, will definitely be utilized. Most major retailers will also let parents exchange an unopened pack of diapers for a different brand if they have a favorite. There are also cool gifts for babies who wear cloth diapers like fun diaper covers and even swim diaper covers. On a personal note, I had a "diaper shower" for each of my boys and it was awesome! We got carloads of diapers, so our gift supply lasted for a very long time.
Want more mommy insight? Take a look at crazy parenting tips that actually worked!