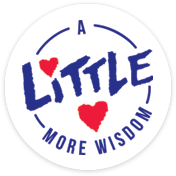 A Little More Wisdom
By law, you can't leave the hospital with your new baby unless your infant car seat is properly installed.
Real Mom Tips for Baby Gear: Infant Car Seats & Strollers
Written by
on September 18th, 2017
---
The world of baby gear is vast with thousands and thousands of products in every style, color and category you can imagine. If you're expecting your first baby, you've probably already started shopping, and oh boy, is it fun! 
Buying baby gear isn't always a splurge, because there are necessities every mom needs like car seats and strollers.  I remember the infant car seat we had for my first son, because I got it as a baby shower gift. It was a beautiful steel blue carrier and awell-known brand name. I was overjoyed!
My husband picked out a different car seat carrier (red plaid) to put in his car. When we started the installation process, we fumbled around with the bases and discovered the blue beauty fit much better in his SUV than it did in my car. I was so bummed. Lesson learned! 
Here are a few more tips from moms who've been there, so you can shop like a super mom:
CARSEATS 
Carrier or convertible 
Infant car seats are available in two styles with one main difference. A convertible car seat can be turned around to face forward after baby reaches age/weight/height requirements, but it stays in the car. An infant carrier clicks in and out of a base, so you can carry baby without taking her in and out of the car seat. 
Your newborn will spend a lot of comfy, cozy time in her infant car seat and chances are if she's sleeping, you won't want to wake her up by moving her. That's why most moms agree that an infant carrier is the best choice. Plus, infant carriers easily snap into many stroller frames.
Fit matters 
When it comes to infant car seats, they may all look similar, but slight variations can make a big difference. For example, depending on the style of the car seat, it can be too big or too small for your back seat. You certainly don't want to discover that after you've purchased it. 
Ready to roll 
If you buy an infant carrier or travel system, you might want to buy an extra infant car seat base, so you can easily transfer the car seat to other vehicles.  Again, make sure the base fits in all of the vehicles you'll be using. 
Extra protection 
Another item you may want to consider is a car seat mat to protect your car's interior. These mats fit securely and safely under the car seat base. When your baby gets bigger, you'll soon discover just how messy car seats can get. 
Practice makes perfect 
Before baby arrives make sure your infant car seat is installed properly. The hospital won't let you take your sweet bundle of joy home without it. You can guesstimate how to adjust the straps, but you won't know for sure until your baby is in the car seat.  
STROLLERS 
Take your time 
It's hard not to be in awe of today's luxury travel systems. Prams, joggers, reversible and reclining seats, oh my! High-end strollers are beautiful, innovative and sophisticated, but you might not need all of those bells and whistles right away.  
Ask around 
If you want to invest in a nice stroller or travel system, make sure you test out a few first.  Ask other moms for recommendations, because real world feedback is helpful.  Plus, moms who live in your community may know the best place to shop for strollers–retail, consignment or thrift!
Stroll with comfort 
If your hubby is shopping with you, he should test them out too. You won't really know which stroller is comfortable for both of you unless you take it for a spin to test handle height. Many strollers have adjustable height handles, but height varies by brand from 40 to 46 inches tall.
Behold basic  
For the first few months you may want to use a stroller frame instead.  Stroller frames are inexpensive, lightweight and easy to fold and unfold. You simply pop the infant car seat in and out of it. They also have features like cup holders and trays that come in handy. 
Do you have tips for moms who are shopping car seat and strollers? Let us know in the Little Remedies® Facebook page!