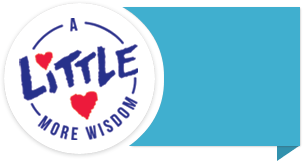 Baby Sleep Safety: Crib Safety, Sleep Sacks & Co-Sleepers
Written by
on August 30th, 2016
---
There's nothing more peaceful, sweet and innocent than a sleeping baby, especially a newborn. During quiet sleep, they look like little angels. Every mom agrees: sleeping babies are simply precious to watch, and I always thought the irony was how stressed out, disheveled and exhausted I looked in contrast.
Even when your newborn drifts into dream land, you're still in safety mom mode. My mommy friends and I used to laugh about how many times we tiptoed into the nursery to check on our sleeping newborns. We had mastered turning a doorknob without making a sound, or avoiding that squeaky plank on the floor. We may have been obsessive, but at least we were stealthy!
Today, baby sleep safety is a cinch. Thanks to smart sleep materials for infants, you can rest assured that your baby is resting safely.  From baby cribs to baby mattresses to sleeping mats and snuggle nests, let's take a look at baby essentials for safe sleeping.
Baby Cribs & Mattresses
When it comes to optimal sleeping conditions for babies, the United States Consumer Product Safety Commission (CPSC) offers helpful guidelines for putting baby to sleep safely. ** A bare crib is best, which means the crib should only contain a firm baby mattress with a fitted crib sheet. In 2007, more than 7 million drop-side cribs were recalled, so if you're planning on using a crib that was purchased prior to 2007, check it thoroughly for any broken parts or components that aren't working properly.
Crib Safety Guidelines from the CPSC:
• To prevent suffocation, never place pillows or thick quilts in a baby's sleep environment.
• Make sure there are no gaps larger than two fingers between the sides of the crib and the mattress.
• Proper assembly of your crib is paramount. Follow the instructions provided, and make sure that every part is installed correctly. If you are not sure, call the manufacturer for assistance.
• Do not use cribs older than 10 years or that are broken or modified. Infants can strangle to death if their bodies pass through gaps between loose components or broken slats while their heads remain entrapped.
• Never place a crib near a window with cords from blinds, curtains or baby monitors; babies can strangle on cords.
Sleep Sacks
Since the American Academy of Pediatrics (AAP) does not recommend placing quilts, comforters or other soft or loose bedding in an infants' sleep area, many parents use sleep sacks as a safe alternative. Sleep sacks are essentially a wearable blanket for infants. They have zippers and open armholes with extra room at the bottom for kicking and moving. But unlike a loose blanket, the sleep sack safely stays in place.
Snuggle Nest
Another safe baby sleep essential is the snuggle nest or infant sleeper. These products are designed to keep baby safe and secure if she's co-sleeping with her parents.  Think of it as a safe portable sleep area where baby can snooze safely. Co-sleepers have a frame around them that act as a wall to protect baby from loose bedding while giving her an open sleep area.
Remember, the safest way for your infant to sleep is on her back on a firm mattress in a safe crib or on a firm pad in a safe bassinet. We all love the cute baby blankets and stuffed animals, but she'll have plenty of time to cuddle with her favorite sleepy-time friends when she's older. For now, bare is best!
Are you missing your Zzzs? Here are some helpful strategies for putting baby to sleep at night.
**Source: CPSC website, http://www.cpsc.gov/en/safety-education/neighborhood-safety-network/posters/cor-safe-to-sleep-for-baby/