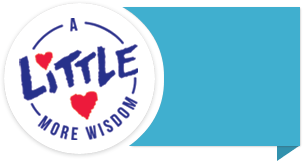 Father's Day Gift Ideas for New Dads
Written by
on May 14th, 2016
---
The notion of what it means to be a dad has certainly evolved over the years. Nowadays dads are front-and-center in the delivery room decked out in scrubs and cutting the umbilical cord. The modern day dad is hands-on, informed, empowered and influential.
Since Father's Day is right around the corner, it's time to pick out the perfect gift for the perfect papa in your life. Whether he's a fitness guru or a tech-savvy dude, here are some nifty gifts that definitely celebrate dad.
Dad-To-Be
Thank goodness we don't have to see dad walking around with a pink and purple diaper bag anymore. Thanks to Brad Pitt's first foray into fatherhood where he was photographed carrying a masculine camouflage-print diaper bag, the Diaper Dude became a must-have for dads everywhere.
This brand of diaper bags is made especially for dads, so it comes in stylish colors that are well suited for men. Whether dad likes a messenger bag or a backpack, he can stroll stress-free with baby because everything he needs is organized and handy.
Want to make this gift even more special? Pack it for him with newborn diapers, wipes, a Little Remedies® New Baby Essential Kit, a onesie, burp cloths and a new T-shirt for dad in case of accidents.
Sporty Dad 
It's hard not to love a sporty dad. You know the type. He's the one that jogs through the neighborhood rain or shine. He's usually sipping a protein shake and wearing the latest in performance apparel. Ah, that dad.
A great gift idea for a dad on-the-go is a baby jogger. Once your baby is big enough to sit up on her own and hold her head up with ease, she can log the miles with dad in the comfort of her own jogger stroller. If you have a sporty dad that's into hiking, a baby carrier/backpack may be the perfect gift.
If you're both still getting through exhausting days with a newborn and no matter how hard you try there is zero time for the gym, you can buy dad simple workout equipment that he can use at home like kettlebells, resistance bands and an exercise mat. There are tons of videos online for quick workouts dad can do at home without big pieces of gym equipment.
Proud Papa
This is the dad that just can't help himself from bragging about his gorgeous bundle of joy. As he should! A cute gift idea for the proud papa is a baby onesie that lets the world know exactly how he feels.
Baby onesies with funny quotes about dad are plentiful. And if you can't find exactly what you're looking for, there are lots of companies that will make a custom one to suit your needs. Here are a few of our favorites:
- I'm Your Father's Day Gift: Mom Says You're Welcome
- My Dad Can Beat Up Your Dad
- Rad Like My Dad
- Dad, Great Job! I'm Awesome.
Techy Dad
If the dad in your life can upload and edit pics in Photoshop faster than he can change a diaper, you have yourself a tech-savvy father. What better way to celebrate this brainy guy than with some kind of gadget or gizmo, right?
Chances are he's already crashed a few drones, so what's left? If he'd enjoying combining the experiences of fatherhood with technology, a camera like a GoPro is a cool idea. He can take amazing videos and photos with this state-of-the-art design and photo capture capabilities.
Another cool product for dads who take lots of pictures is a smart printer that prints color pictures directly from a smart phone.