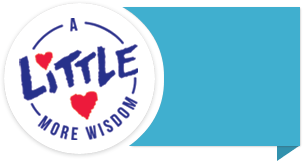 15 Parents Hacks that Make Life with Baby Easier
Written by
on May 10th, 2016
---
If you've spent any time online scrolling through Facebook, Pinterest or Instagram, chances are you've come across life hacks. What is a hack? By today's standards, a life hack is a clever way of doing something that also simplifies your life. Life hacks are interesting because they solve problematic situations with ease and ingenuity.
If you're a parent, you will be happy to know that there are literally thousands of life hacks for living with babies. Since we're celebrating mom in May and dad in June, the timing is perfect to share these clever tricks that will make parenthood that much easier. Prepare to exclaim, "Why didn't I think of that!?!"
1. Make sure your hospital bag has some coconut or almond oil in it. If you put a few small drops on your baby's cute tush, it will help you clean up those first few meconium diapers much more easily.
2. Pack a Tide to Go Stain Remover Pen in your diaper bag or keep one you purse. That way you can tackle spit up or food stains immediately.
3. Newborn onsesies are made to accommodate unexpected poop explosions, because the collar with the flaps opens wide enough so you can pull the onesie off without getting an icky mess on your baby.
4. When your baby is old enough to sit up in the tub, you can sit her in a laundry basket (in the water!) to keep her toys nearby. Learn more about bath safety here!
5. You can get crayon marks off the wall with a fresh cucumber. It's outer skin erases crayon marks. 
6. You know those cute little containers that sauce comes in when you order food to-go? Clean them and use them to carry pacifiers in your purse, to keep them from getting dirty.
7. Use an inflatable pool inside (without water) as a safe play area for baby. 
8. Ice cube trays are perfect for freezing small portions of baby food. 
9. Believe it or not, you can clean most baby shoes and toys in the dishwasher!
10. It's easy to go "glamping" with baby in backyard by making a tent with a hoola-hoop and a bed sheet – voilà! – just hang it securely in a tree and you have your own canopy!
11. Keep a fine mist bottle of water in the car to cool off hot seat belt buckles and car seats in the summer! 
12. If your baby hates trying on shoes, trace her feet on a piece of paper and take that shopping with you, so you can measure shoes without having her try them on. 
13. If car rides stress you out because you can't see your newborn, buy a clear sight mirror. You can attach it in your car, so you can see baby even when she's rear-facing. 
14. No need to pack a baby monitor when you travel because there are baby monitor apps you can use on Apple and Android devices. 
15. Have you been rushing to do laundry and accidentally splashed bleach on your fave black shirt? Use a black Sharpie to blot out the discolored spot!
Have a clever #parentinghack to share with us? Let us know in the comments section on Facebook!