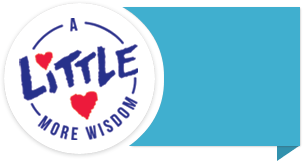 Tips for Returning to Work After Maternity Leave Part I: Your Pumping Plan
Written by
on February 25th, 2016
---
Your bundle of joy is smiling, cooing and probably enjoys cuddling in your lap with a good book. All of these milestones melt your heart, but they also mean your maternity leave is almost over. 
It's not easy to leave your baby after maternity leave. Period. From the mixture of emotions to choosing a caregiver to figuring out how to pump in heels – it may seem like another scary rollercoaster ride in your new mommy world.
In this article, we'll discuss tips for breastfeeding moms who need to figure out a transition plan that includes pumping at work. 
Your Plan for Pumping
Doing your homework prior to maternity leave goes a long way towards figuring out your optimal pumping plan. Does your company have a lactation room? If not, is there a comfortable spot for you to pump? Do you have a pump that works efficiently and can be transported (with milk!) easily? 
Did you know? In the U.S., if a company has more than 50 employees, they're required by law to provide you with a private lactation room that's not in the restroom if you're breastfeeding a child under the age of one.
Figure out a Pumping Schedule
Lots of moms suggest pumping when you get to the office to avoid becoming engorged or too busy with work projects. Plus, you typically have more milk in the mornings, so it flows faster. Try to keep track of how many ounces you pump daily and how much your baby is eating. 
Did you know? Any amount of breast milk is good for your baby, so don't feel guilty if you or your caregiver needs to supplement with formula at home. 
Storing Milk During Maternity Leave
Prior to returning to work, take the time to pump and store extra milk in the freezer. You should date and double bag the milk and the oldest should be thawed and used first. That way you have a supply on-hand while you adjust to pumping at work.
Did you know? 
Breast milk that is properly frozen at -18 to -20 degrees Celsius can be stored for 6-12 months. It can be thawed in refrigerator for up to 10 hours. (Although once it's thawed it cannot be refrozen!)
Take it in Stride
New moms know that during the breastfeeding months your breasts can be slightly unpredictable. Sometimes you can predict leaks and sometimes you can't. When you head back to work bring a clean bra and a few extra tops just in case. You might also want to wear nursing pads, which can prevent small leaks from making a big mess.
Did you know? 
Some brands of disposable nursing pads are lined with lanolin or a cooling gel to gently to protect tender nipples. That way you can soothe soreness and protect your favorite tops.
Don't Skimp on the Pump
Many working moms agree that spending extra money on a good pump – whether you're renting one or buying one – is a good investment. A hands-free pump gives you more flexibly, especially if you're at work and trying to pump quickly. Some moms suggest having two pumps, one for the office and to keep at home. Others suggest buying duplicate pump parts that need to be washed, so you can still pump even if you're in a rush and one set is dirty.
Did you know? 
A hands-free bustier can be worn like a bra and it allows you to pump directly into a bottle. They can be easily attached to an electric breast pump. The upside is these can be worn under regular clothes and some have strap options like racer-back, halter or bustier. 
We'll be publishing Tips for Returning to Work after Maternity Leave Part 2 that will be about finding the right caregiver, avoiding wardrobe woes and the emotions you may be feeling.