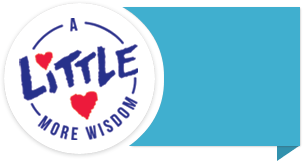 Babies 101: Herbal Supplement Can Soothe a Colicky Baby Babies cry
Written by
on August 31st, 2015
---
That's just the way it is. As we've discussed on this blog, babies cry for all sorts of reasons, so that means we find ourselves adding a new role to our resume – interpreter! In addition to being spit-up wipers, burping pros, diaper dash winners, impromptu singing sensations and bottle-warming superstars, we're professional baby translators.
That's what we do, right? We love, protect, provide, cuddle and soothe.
So what happens when you've emptied your arsenal of calming techniques and your baby is still crying? That's when you might bring a new helper into the mix, a dietary supplement that eases crying spells in colicky babies.
Yes, it does exist! Little Remedies, a brand known for its safe and effective products, is introducing a new member to its helpful family, Advanced Colic Relief Drops. This product is not a medication; it is a dietary supplement and can be used for newborns.
This new soothing herbal blend features chamomile, a blend shown to reduce crying time in colicky babies by 60 percent in as little as one week. This makes sense, because chamomile tea is a celebrated remedy (worldwide!) for its relaxing and calming benefits. I have friends who swear by chamomile tea and drink a cup every night to ensure a good night of rest.
How does it work? Well, an active compound in the chamomile plant is called apigenin and studies have shown that it reduces locomotor activity. This is why it's called "sleepy tea." It also contains compounds that seem to have a calming effect on the body as well as aid in digestion. There are lots of moms who sing out praises about chamomile and its soothing effect for babies with colic.
Little Remedies® Advanced Colic Relief Drops are paraben and gluten free, so you don't have to worry about giving your tiny tot ingredients and additives she doesn't need. Remember, the Little Remedies mantra is "Everything they need. Nothing they don't."
If your baby is suffering from tummy woes or hiccups that can make her even more irritable than she already is, Little Remedies® Advanced Colic Relief Drops can help. If she is having a bout with stomach discomfort like gas, these drops can ease her symptoms.