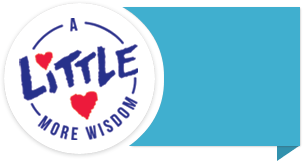 Top 3 Baby Thermometers
Written by
on January 14th, 2016
---
Funny things happen to you when you're living the #MomLife, especially when you're a new mom with babies. You find yourself obsessed with things you probably never thought about pre-baby like diapers, spit-up, pee and poop. Another item that might get stuck in your mom brain is finding the right thermometer.
The reason thermometers started occupying my brain was because of the time my son started running a fever around 2:00 a.m.. I ran to the medicine cabinet to grab a thermometer and it wouldn't work because the batteries were dead. Then I grabbed another one and it wasn't working either. At that moment, I needed nothing else other than a reliable thermometer.
This situation prompted me to do my homework about thermometers, because I know when the next fever comes our way, I'll be glad I did.
Cold and flu season is here? I'm ready.
I've personally tested these three thermometers and here's how they measure up:
Kinsa Smart Stick - $19.99
Pros: This is an interesting thermometer that a pharmacist recommended to me. It's unique because you plug it into your phone and you do readings digitally, utilizing the latest technology from your mobile device. The instructions are very specific, but relatively easy. The thermometer is thin and flexible. It comes with a nifty box for storage so you won't lose the accessory you need to connect/activate it.  The app also has neat features like a log where you can track temperature readings, times and days. If you're keeping an eye on a nasty fever, this log is priceless. As you're taking the temperature, the screen color changes, so you get an indication if there's a fever because you start to see a red screen.
Cons: If you have issues with your phone or the Kinsa app, it will not work as quickly or efficiently. It's fragile in that it must be handled and stored safely.
Braun ThermoScan5 - $39.99
Pros: The size, weight and design of this thermometer are appealing. It's an ear thermometer, so it's very easy to use and provides a reading within 1-second. In fact, it's so fast I kept testing my own temperature in comparison, because I wasn't sure it was working. It comes with lens filters, so you can keep the ear piece clean. Overall, I really like this one a lot and it is has proven to be fast and reliable.
Cons: Oddly enough, the large screen does not light-up, so if you're taking a temperature in the dark, you have to physically find a light to be able to read it.
Vicks Comfort Flex Digital Thermometer - $9.68
Pros: This digital thermometer is soft and flexible and easy to use. It has a large display that shines green, yellow or red depending on the reading. The numbers are large, so it's easy to read too. In a nutshell, it's simple and fast. I believe you get a reading within 1-2 seconds.
Cons: The thermometer started giving me low readings and I didn't have new batteries handy. Surprisingly, I couldn't find replacement batteries easily at the drug store where I purchased it. Until that moment, I liked it just fine.
Remember, if your child is suffering from a fever, Little Remedies offers a safe and effective fever reducer /pain reliever designed for infants and children.
Do you have a trustworthy mommy-approved thermometer in your medicine cabinet? If so, let us know.